Aaron Carter Busted with a Lot of Pot
Aaron Carter
Busted with a Lot of Pot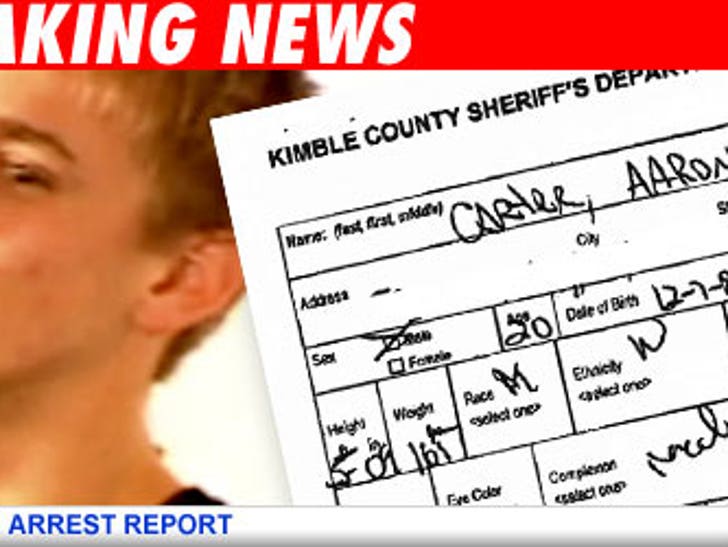 Nick Carter's baby bro, Aaron, was busted earlier today in Kimble County, Texas with at least two ounces of marijuana!

TMZ has confirmed Aaron was pulled over on I-10 earlier today for speeding -- and when authorities decided to search his vehicle, they found the fat stash inside!
Aaron, 20, is currently in jail until tomorrow, when a judge will be present for his arraignment.