Linda to Hulk: Stop Using Nick to Hurt Me!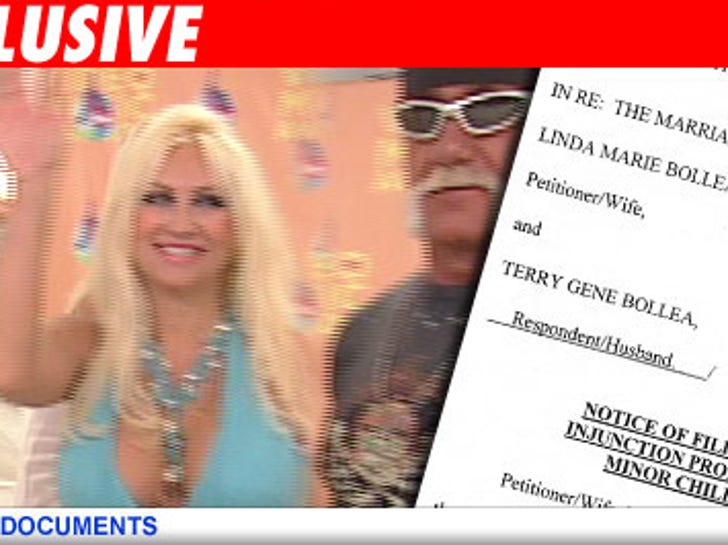 Linda Hogan's trying to put Hulk Hogan in a legal chokehold to prevent him from tarnishing their underage son Nick with what she says are the messy matters of divorce. Yeah -- Nick's got
enough problems
, we think.
In
the documents
obtained by TMZ, Linda claims the Hulkster has used Nick to deliver messages about the divorce and told him secrets that he didn't want her to know about.
(Hmmm.)
She also says the marital melee has caused Nick to become "withdrawn and conflicted."
Linda adds that she has no interest in selling their home, but alleges that Hulk has told Nick that if they don't sell, there could be a negative outcome in Nick's pending criminal case.
Nick's mom wants the court to order Hulk to stop talking to their son about the divorce. Period.