The Only Guy Who Hates Anna K's Calendar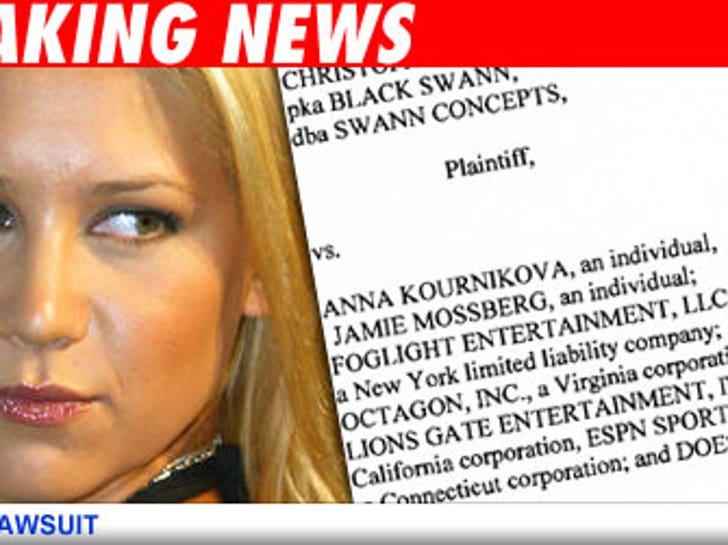 We've found the one person that is pissed off about the release of "A Date with Anna," the DVD about the making of Anna Kournikova's calendar, and his name is Black Swann.

Swann claims that Anna, along with the people involved with the DVD, jacked his music and used it without permission. According to a lawsuit filed in federal court, the musician (real name: Christopher Jerry Swann) was in talks to use his music but the deal fell through. Swann claims that he walked into a San Diego store recently, only to see 22 minutes of his music accompanying Anna's killer bod. Surprise!
No word if Swann is prepared for the riots he will cause if his suit gets the DVD pulled.