Ed Asner to Ex: Get a Job or I'll Cut You -- Off!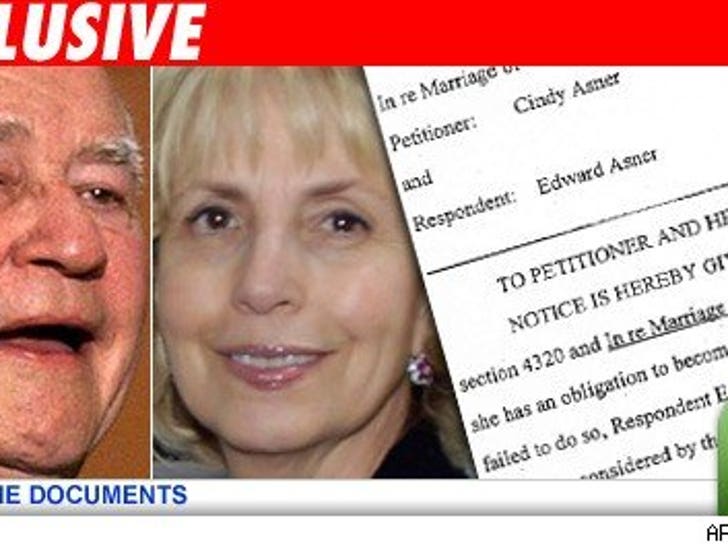 Lou Grant is fed up with bringing home the bacon and dropping it off on ex-wife Cindy's doorstep.

In documents filed in L.A. County Superior Court, Asner says if Cindy doesn't get off the couch and update her resume, he'll cut off her alimony payments. We're pretty sure Social Security checks alone won't keep you dripping in diamonds, let alone buy a gallon of gas these days.
We hear Rob Lowe is looking for help ...