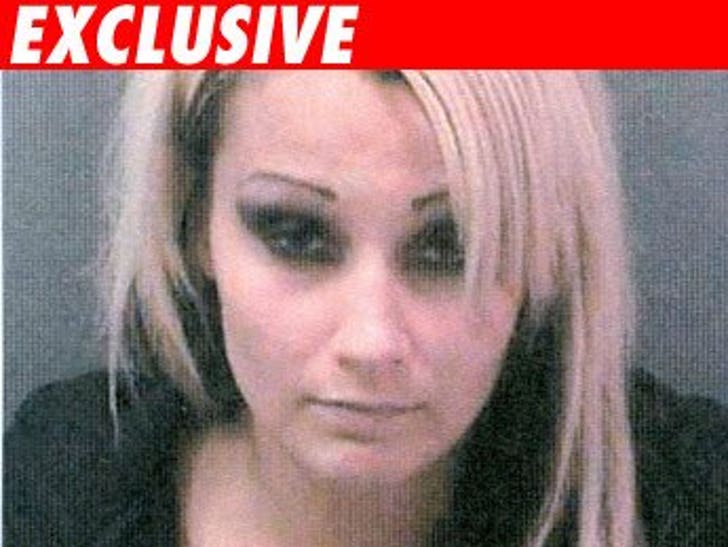 To the surprise of no one, Tila Tequila's skanky "Shot at Love" season one makeout partner, Brandi Ryan, was arrested last night. Drinks to that!

OC Sheriffs popped the sapphic skeeze for felony possession of a controlled substance and possession of drug paraphernalia. Paging Dr. Drew!
Brandi, whose MySpace page lists her occupation as "loan processor," also had a warrant out for having a suspended license and was cited for having no insurance.
UPDATE: Ryan was a passenger in a car that was pulled over for having illegal tinted windows. Law enforcement sources tell TMZ that when they searched the car, Brandi tried to hide a meth pipe -- in her crotch.