Vince Young -- Quarterback Gone Wild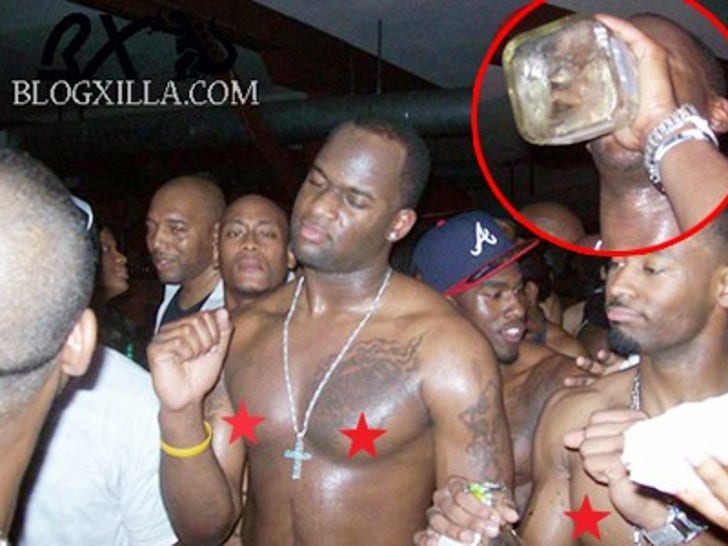 Looks like the Tennessee Titan locker room can't quench Vince Young's need to hang out with a bunch of sweaty, half-naked dudes.

Pictures posted on Blogxilla show the shirtless quarterback partying hard a few days ago at a bar in the Lone Star State -- surrounded by a bunch of Texas longhorns. Not talkin' bout the college, people.
A spokesperson for the Titans had "no comment."