A Hard Day's Night For Headless Ringo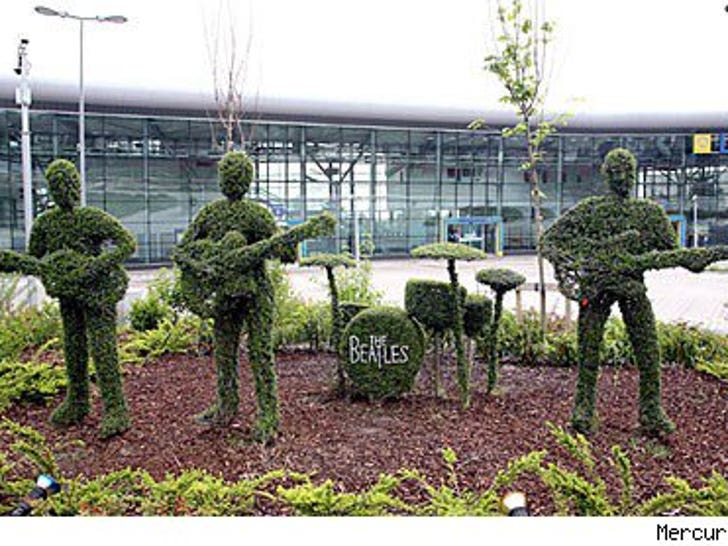 Vandals beheaded a Liverpool garden sculpture of Ringo Starr, knocking the bushy Fab Four down to three.

The Edward Scissorhands-esque plants took 18 painstaking months to grow, only to have Ringo's head chopped off last week. The rest of Ringo's decapitated leafy body was brought into a nursery for repair and growth.
Somewhere in England Heather Mills is buying a pair of shears.