John Mayer: Grower Not a Shower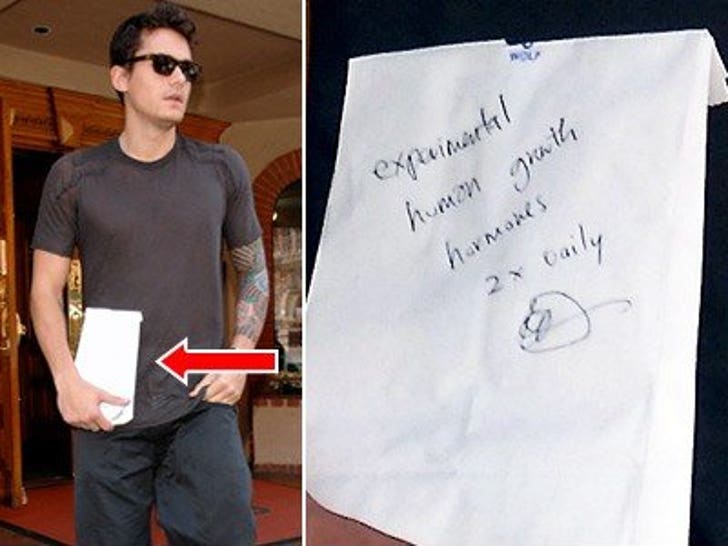 Move over Stallone, John Mayer wants to be a huge star too!

The adult contemporary staple walked out of a Beverly Hills medical building on Wednesday, carrying a bag with the words "experimental human growth hormones" scribbled across it.
John -- your tatted-up muscles look just fine as is.