Too Bad Linda, Hulk Ain't Going to Jail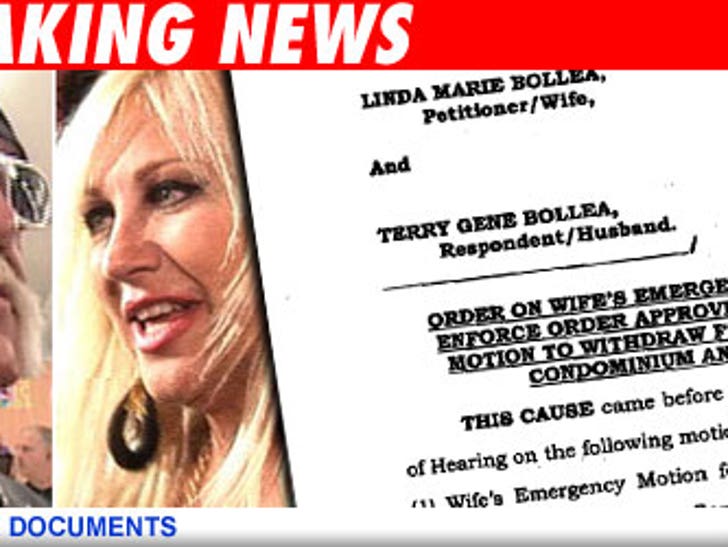 A Florida judge has just thwarted Linda Hogan's attempt to throw her soon-to-be ex hubby in the slammer for not closing on a $4.2 mil condo in Vegas. Sorry, Nick!

In a ruling handed down today, Judge George Greer denied Linda's contempt of court motion, saying essentially that there's no evidence that Hulk violated a court order by not forking over the cash for the condo. As we first reported, Hulk wants to bail out on the deal, while Linda claims they agreed to close May 30 on the Palms Place pad and Hulk never paid up -- which she says he had no right to do.
But not so fast -- Hulk's not off the hook just yet. The judge asked for more information before making a decision on whether Hulkster will be forced to pay or not.