Jasmine Guy: D is for Divorce, Not Dwaaaayne!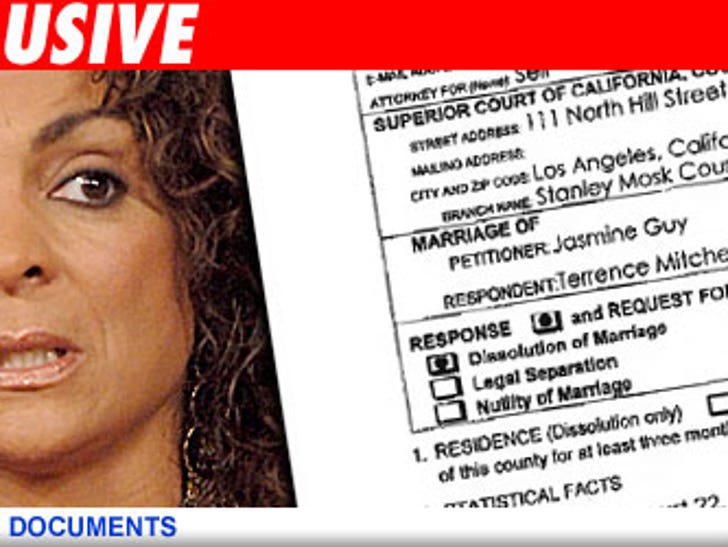 The hubby of "A Different World's" favorite southern belle has filed his response to her divorce filing. Paging Kadeem Hardison!
Jasmine Guy's soon-to-be ex Terrence Duckett filed the documents last Friday in L.A. County Superior Court in response to his estranged wife's original filing. These simple docs are a far cry from Whitley's first try at divorce. In those papers, filed in April, Guy listed two pages of things as her "separate property," including her wedding ring, paintings, sculptures, her BlackBerry, DVD players, pots, pans, and a toaster. Where's the kitchen sink? No word on why Duckett refiled the papers.
Duckett is seeking joint legal and physical custody of their nine-year-old daughter Imani.