Shot Fired -- Diddy Runs for Cover
Shot Fired
Diddy Runs for Cover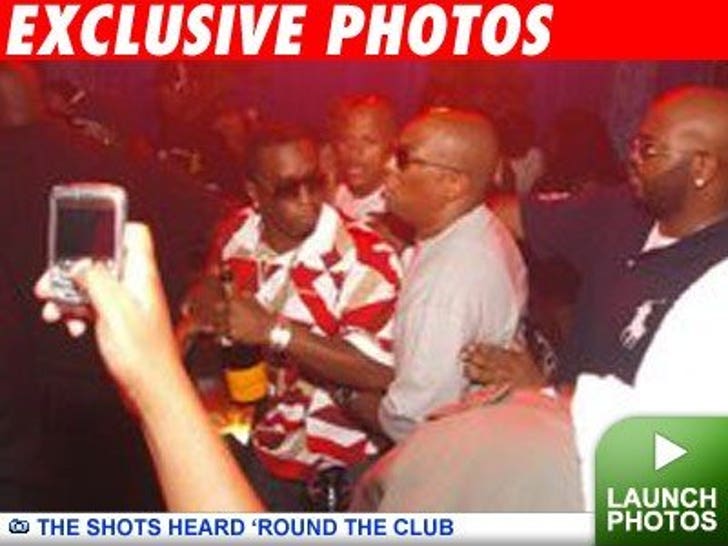 Several huge stars were sent running for their lives when a gunshot was fired at Jermaine Dupri's afterparty in an Atlanta nightclub just a few hours ago, this according to a source inside the club.
TMZ has obtained exclusive photos of Diddy's bodyguards rushing the mogul out of Club Dream after allegedly fired a round inside the club. Diddy didn't even have time to put his champagne down before his hired muscle ran him out the back door.
Usher, Gabrielle Union and Larenz Tate also made a bee line for the exits after the bang. So far, law enforcement sources are only reporting one minor injury related to the incident. No word if any suspects are in custody.