Borat Goes Gay, Gets Nailed in Italy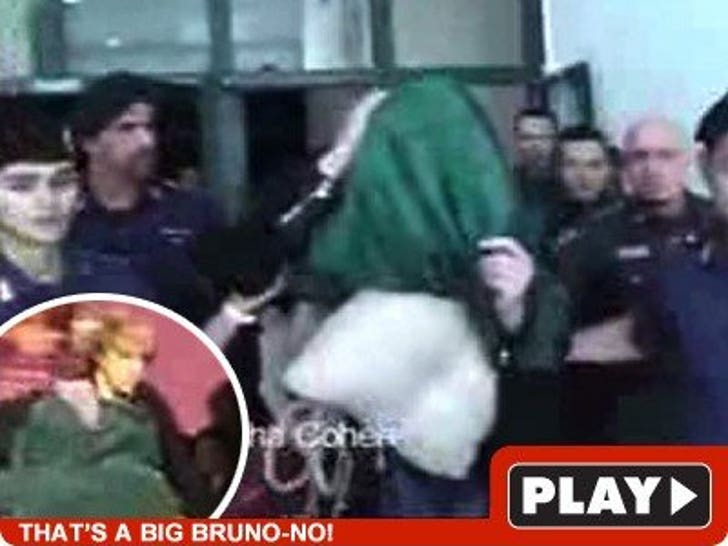 Sacha Baron Cohen pissed off Italian police and fashionistas alike yesterday after wreaking havoc through a major Milan fashion show as Bruno -- his flamboyantly gay version of Borat -- without permission.

After somehow sneaking his way onto the catwalk in a ridiculously awesome velcro suit, Cohen managed to get about halfway down the runway before a bunch of hoity toity tightasses freaked out and dragged the dude off the stage and into a waiting police car.
But fear not -- Cohen was not charged with a crime and was eventually released. Chances are, the incident will appear in his upcoming flick reportedly titled, "Bruno: Delicious Journeys Through America for the Purposes of Making Heterosexual Male."