Patridge Family Strip Down -- C'mon Get Happy!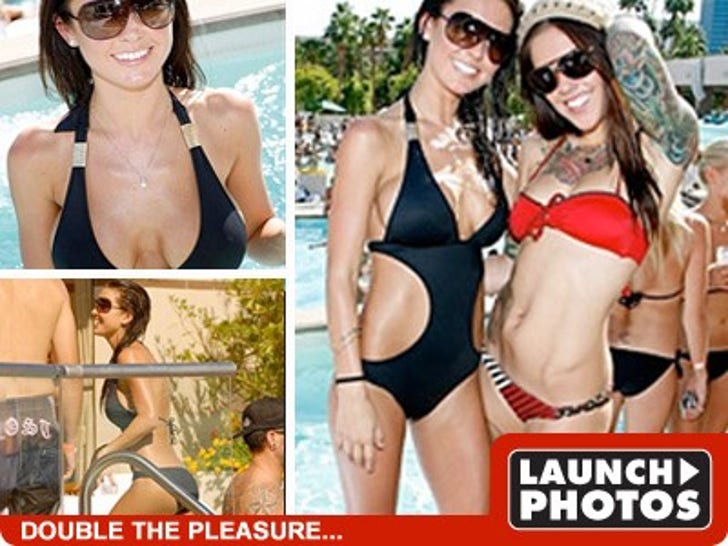 Audrina Patridge won't do hardcore, but her equally hot, tattooed badass older sister is about as hardcore as it gets -- the proof is on her body.

The "Hills" star and her inked up older sis Casey busted out their bikinis and flaunted their ridiculously taut physiques at the Wet Republic party at the MGM Grand this weekend -- and we got more awesome video footage and still photos of them doing what they do best -- nothing -- than you will ever need in your entire life.
Oh, and if you weren't impressed enough -- Casey had a baby earlier this year. Sometimes life just ain't fair.