Megan In the Middle
Megan
In the Middle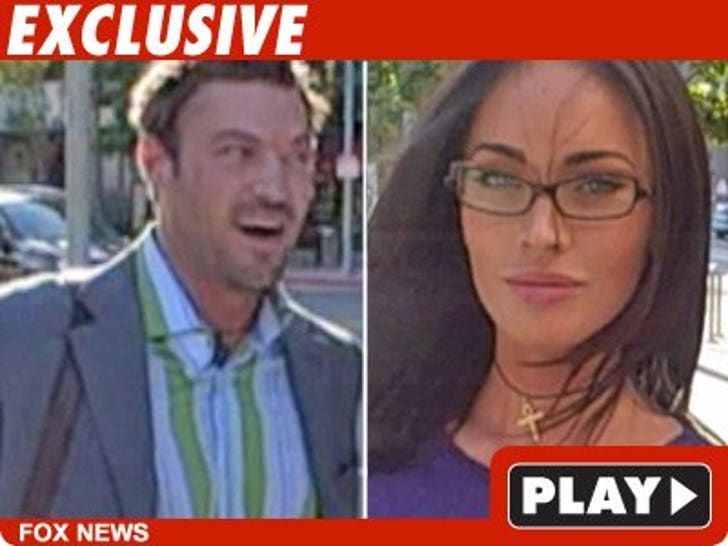 We were at the L.A. County Courthouse Friday when Brian Austin Green showed up with Megan Fox...and we know what went down.
Our sources say Brian's baby mama, actress Vanessa Marcil, took him to court over their custody arrangement. We're told Vanessa has been complaining lately about a lot of things, but the hour-and-a-half hearing was more about fine-tuning than re-doing the custody arrangement.
As for Megan, we're told she was only in court for moral support. She did not testify. Suffice it to say, Vanessa won't be looking to make Megan her BFF. Maybe one reason -- Vanessa turns 40 on Wednesday. Megan is a smokin' 22.