Tom Brady -- Crutch Performer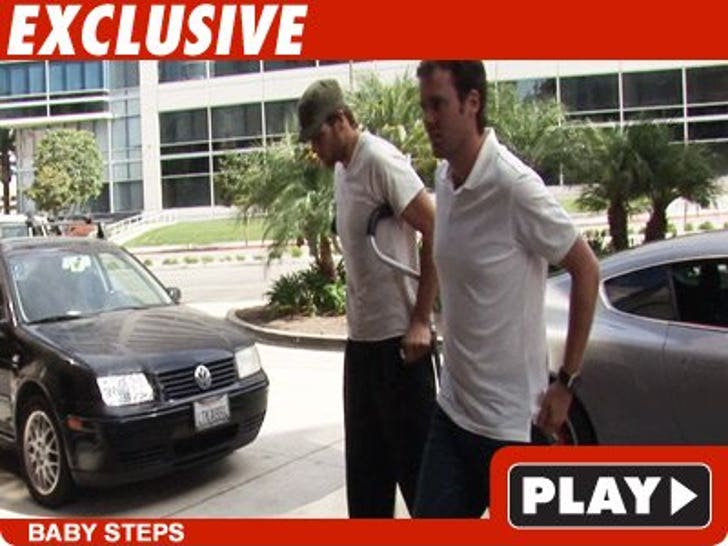 Tom Brady limped out of hiding yesterday, but still managed to look cooler than you.

Brady is recovering from last week's ACL and MCL surgery. We got the video at the Kerlan-Jobe Clinic where he gets X-rayed and rehabbed.
On Tuesday, we spotted Brady at the clinic in a wheelchair, looking depressed. Yesterday, even though Gisele split for Paris, he kept a stiff upper lip as he got out of his sick Aston Martin and walked on his own power with the help of his gimp sticks.