Dodger Fans Beer Batter Cops During Game 5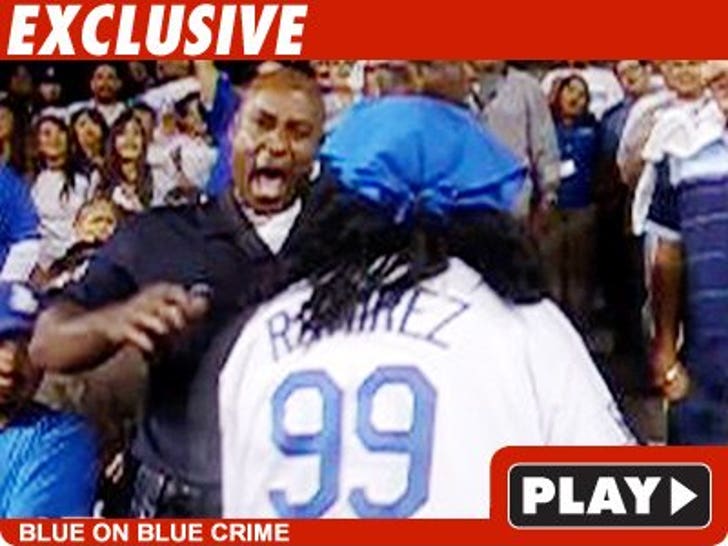 One rowdy baseball fan was bleeding a hell of a lot more than Dodger Blue Wednesday night, when two cops opened a can of whoop-ass after being drenched in a beer-throwing incident -- and it was all caught on tape.

Here's how it went down: During the final game of the N.L.C.S., a guy in the stands was wearing a S.F. Giants hat and got it ripped off his head (allegedly by a guy dressed up like Manny Ramirez). Rowdiness ensued and the cops -- LAPD uniformed officers who were off duty and working for the Dodgers -- responded.
As the cops confronted the dreadlocked perp, some moron threw a full cup of beer at the officers leaving them soaking wet. When the cops turned to find the beer-thrower, another moron from a different section heaved more beer at the cops.
That's when the uniformed cops decided to enforce the anti-moron law -- grabbing the man they believe threw the second beer and dragging him down the concrete stairs. The tape stops, and by the time the shooter hit record again, back-ups were there.
An LAPD spokesman reiterated the officers were off duty and no one reported the incident to the Department. No immediate comment from the Dodgers.