Locklear and Wagner -- Dairy Queens for a Day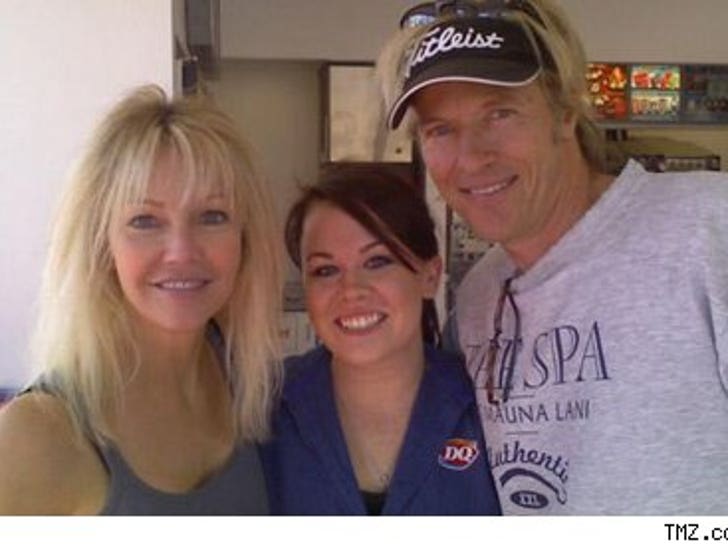 This photo of Heather Locklear at a San Jacinto, Cal. Dairy Queen is much better than the last pics we had of her -- considering she was being arrested by the California Highway Patrol at the time.

We're told Heather ordered a Pumpkin Pie Blizzard while her boyfriend, Jack Wagner, chowed down on a chicken sandwich.