From G's to Gents to Jail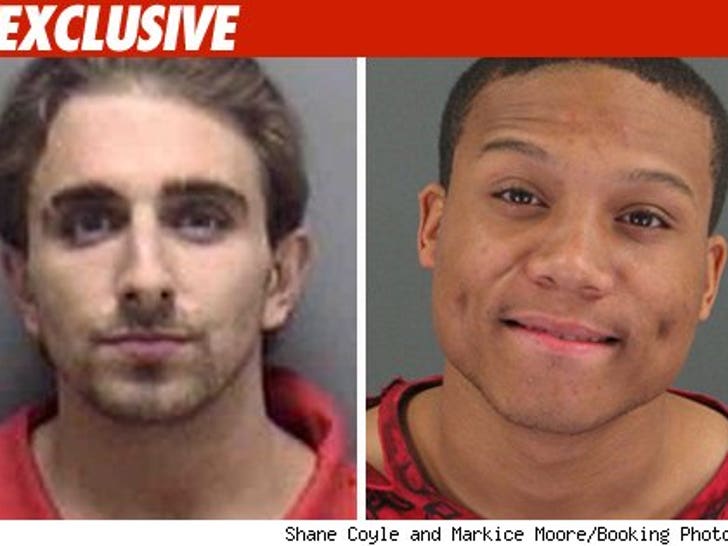 Two losers from Jamie Foxx's MTV reality show "From G's to Gents" are putting their newfound 'ways of gentleman' to the test -- behind bars.

Shane Coyle was arrested yesterday in Lee County, Fla. for violating the terms of a probation issued in 2007 -- the year he was busted for drugs AND a robbery. Coyle was supposed to stay within a court-ordered maximum radius -- think dog on a chain -- but was picked up on an October 28 warrant for allegedly overstepping his boundaries.
Markice "Kesan" Moore -- the lesser of two evils -- was popped on November 3 in Cobb County, Ga. for an improper lane change and driving without a license.
Kesan was released on bond by the (get this!) "Bond James Bond Co." Cee will stay in the pokey until his November 24 date with a judge.