"Idol" Wannabe Has Ridiculous Body of Work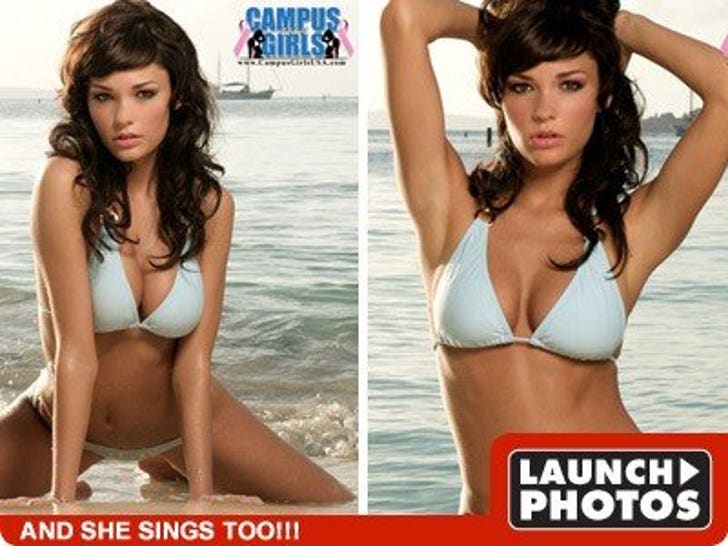 Two episodes into the new season and "American Idol" already has found their flash-in-the-pan hot chick -- with a seriously sexy past.
Before Casey Carlson made it through to Hollywood last night, the 20-year-old made it to the Virgin Islands, where she stripped down to her bikini for some unbelievably erotic poses.
But don't go slappin' her with the Antonella Barba skank label just yet -- the pics were for a website called Campus Girls USA, which sells calendars and donates all the profits to the Breast Cancer Research Foundation.