Travolta's "Friend" Gets Sprung -- For Now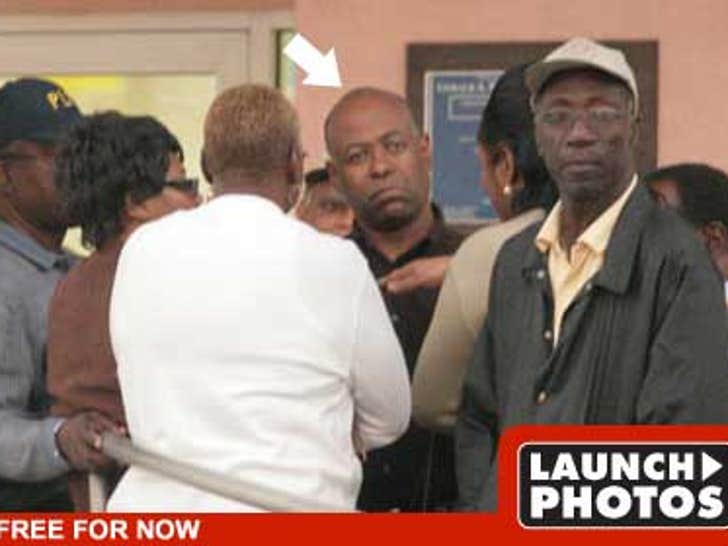 UPDATE 12:18PM ET: Pleasant Bridgewater has just resigned. See story below.
Oh the irony ... take a look at Obie Wilchcombe, the former "close friend" of John Travolta family and member of the Bahamaian Parliament, just after he was released from custody in connection with the alleged extortion plot.
TMZ broke the story that Wilchcombe, the former Minister of Tourism, was one of three people taken into custody in connection with the $20 million extortion plot against Travolta. We know the plot involves the circumstances surrounding Jett Travolta's death but we do not know specifics. The plot does not involve pictures.
Ironically, the day Jett died, Wilchcombe appeared on Larry King's show and talked about the details surrounding Jett's death. He was also recently quoted regarding the plot -- "I thought it was a despicable act. One person should not destroy the character of the country."
Turns out, it may take three. Two others were also taken into custody -- Pleasant Bridgewater, a Senator in Parliament, and Tarino Lightbourne, an EMT who tried to revive Jett.
Wilchcombe was released late yesterday pending further investigation. Bridgewater was charged with abatement to extort and conspiracy to extort and released on $40,000 bail. Lightbourne was still in custody as of last night.