AJ Loses Sobriety Battle -- Again
AJ
Loses Sobriety Battle
Again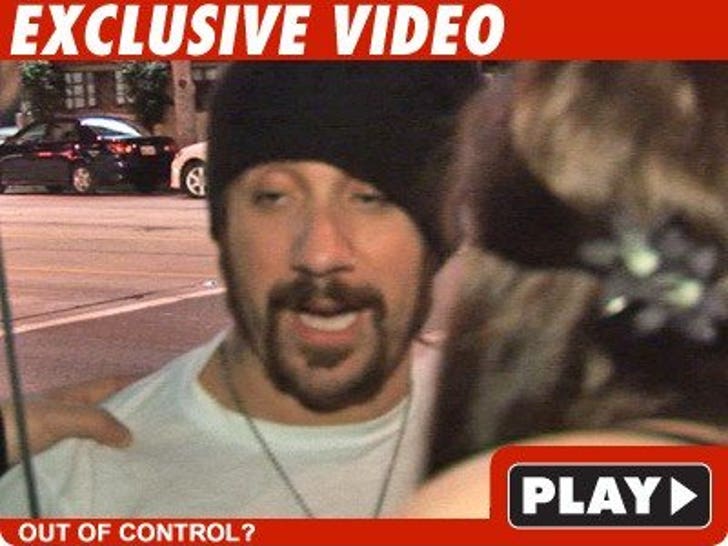 AJ McLean is a recovering alcoholic -- so it was heartbreaking to see the Backstreet Boy stumbling out of the Key Club last night, appearing to be wasted out of his mind.
As McLean nearly falls into the street, one of his friends calls him out -- right out in the middle of Hollywood -- emotionally confronting the guy who went to rehab for alcohol and cocaine abuse in 2001... and again in 2002.
Witnesses inside the Key Club say they saw McLean taking shots and drinking beers during the show. After the confrontation, McLean's friends forced him into a cab and sent him home.
McLean was reportedly six years sober in 2008. Calls to McLean's rep have not yet been returned.