Brown -- Young, Dumb, and Benched by Gum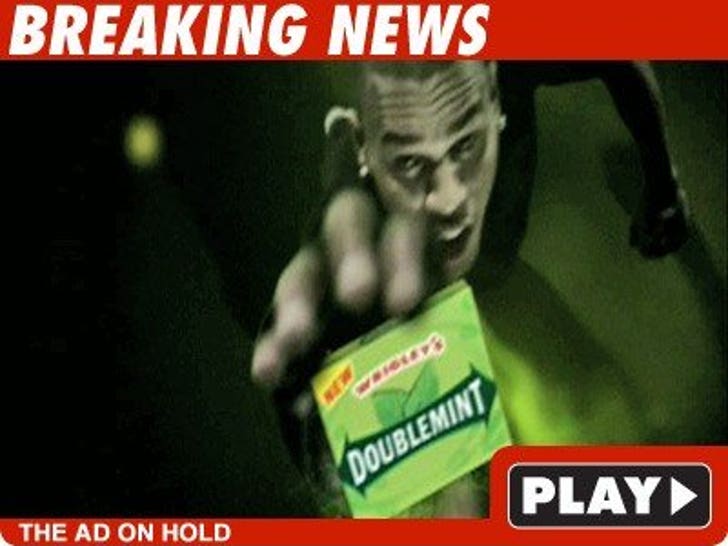 Wrigley announced today they are suspending its ad campaign for Doublemint gum featuring Chris Brown.
Wrigley said in a statement, "We have made the decision to suspend the current advertising featuring Brown and any related marketing communications until the matter is resolved."
The company would not go as far as saying they are dropping him completely, saying Brown should be "afforded the same due process as any citizen."