Nicole Kidman -- Not Worth Fighting Over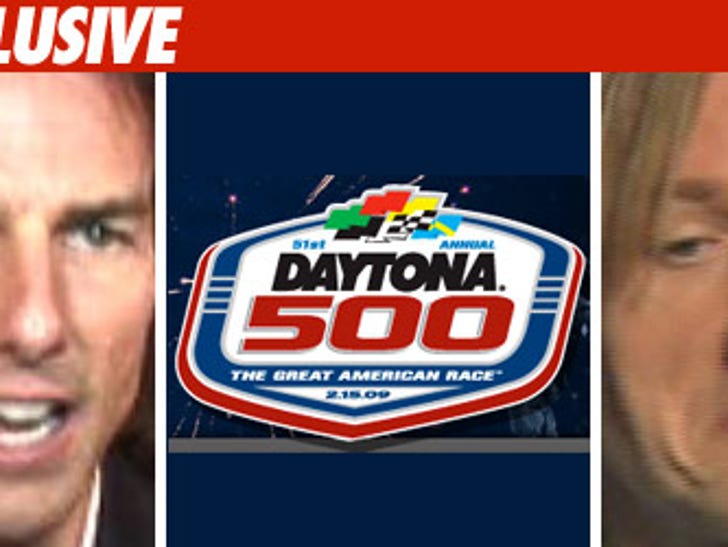 Tom Cruise and Keith Urban, the former and current husbands of Nicole Kidman, came face-to-face during the driver's meeting today at the Daytona 500, according to TMZ spies.
Cruise, who's at the NASCAR event to drive the race's pace car, and Urban, who's playing a concert at the race, squared off -- you would think to talk about the whole wife swap thing.
But our spies say the country singer and Scientolostar shook hands and had a few laughs -- probably about sharing a bed with Nicole and treating the inevitable frostbite that comes after such a risky move.
And ain't this sweet -- Connor went up to chew the fat with Keith.