Solange Knowles -- Laid Out!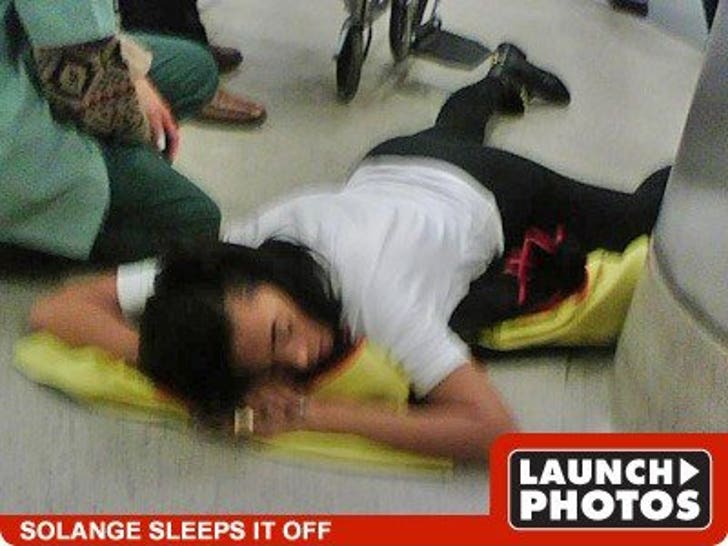 Beyonce's little sister has fallen and she can't get up!
Solange Knowles was hospitalized last week for dehydration and low blood pressure -- and these pictures were snapped as she lay passed out on the ground. Knowles went on to Twitter about how she thinks she took too much Nyquil and woke up surrounded by random people.
No word if this was a part of Etta James' revenge plot.