Cop Forces Simon to Idle
Cop
Forces Simon
to Idle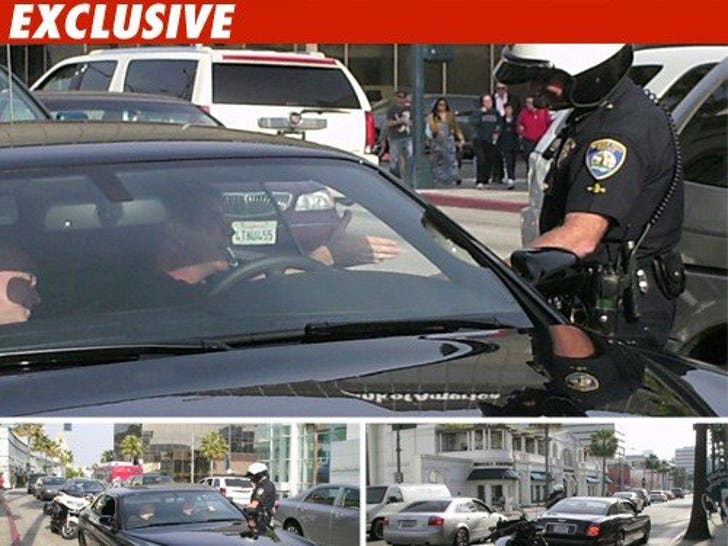 Simon Cowell saves his charm for when it counts -- he apparently talked his way out of a ticket!
This pic shows the "American Idol" judge in the clutches of a Beverly Hills cop this afternoon. The PD told us it was a "non-event traffic stop" and no citation was issued.
We're thinking the violation was for putting a 4th judge on the show. It really sucks.
UPDATE: TMZ has learned that Simon didn't have his license and wasn't wearing his seat belt while being stopped. He was not cited.