One Event, Five Bad Weaves
One Event
Five Bad Weaves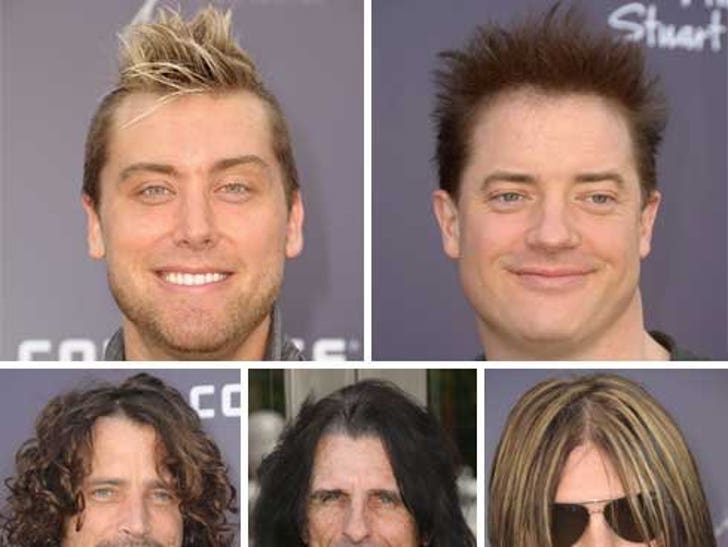 Lance Bass, Brendan Fraser, Chris Cornell, Alice Cooper and Billy Ray Cyrus all showed up to the same benefit in L.A. on Sunday, sportin' some seriously misguided follicularly-challenged looks. Hair wars!
Bass went with the frosted faux-hawk, Fraser rocked the Propecia® spike and Cornell stunned in an '80s Rhea Perlman bob, while Cooper appeared to exhume the dyed black fried mane of some long lost uncast "Real Housewife of Orange County."
But it was Billy Ray Cyrus who really outdid himself with a flat-ironed highlighted Kelly Clarkson "Rachel" shag. Where's a Hannah Montana wig when you need one?!