No Duet for Rihanna and Brown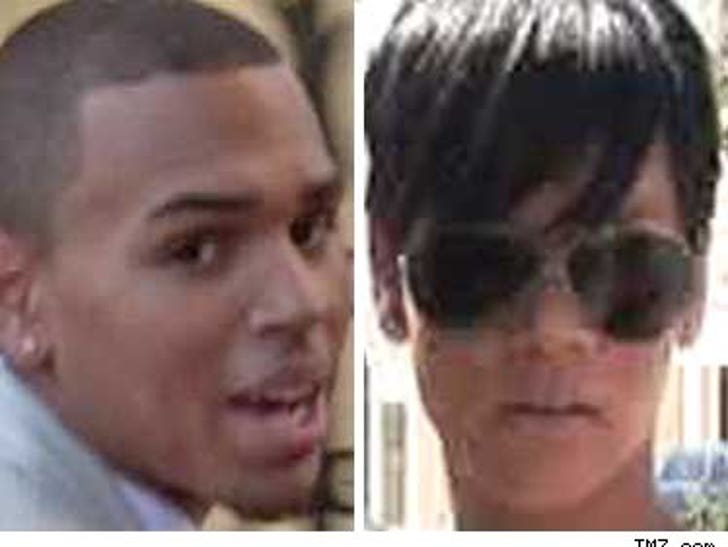 A publicist lying? Yes, the publicist for record producer Polow Da Don -- who has produced songs for Chris Brown and Rihanna in the past -- lied about the so-called duet they were supposedly recording last weekend.
E! Online first reported that Brown and Rihanna were in a Santa Monica studio earlier this month recording a duet with producer Polow Da Don. Three people from TMZ then contacted Polow Da Don's publicist, who not only said the E! story was true but gave us details -- that Chris and Rihanna were engaged in "playful touching" and the session was packed with "emotion."
We've now learned it was B.S. -- Brown was in the studio last weekend, but he was not with Rihanna, and the producer is not Polow Da Don. Now the publicist says she was really referring to a song Rihanna recorded in the past -- but that ain't what she said before.
Brown's people are frustrated that people in his world are shoveling lies. They asked us to say the following: Brown and Rihanna are not married, she is not pregnant, he is not doing an animal rescue nor is he doing a mea culpa tour.