Kobe Bryant in Court -- This Time It's Consensual
Kobe Bryant in Court
This Time It's Consensual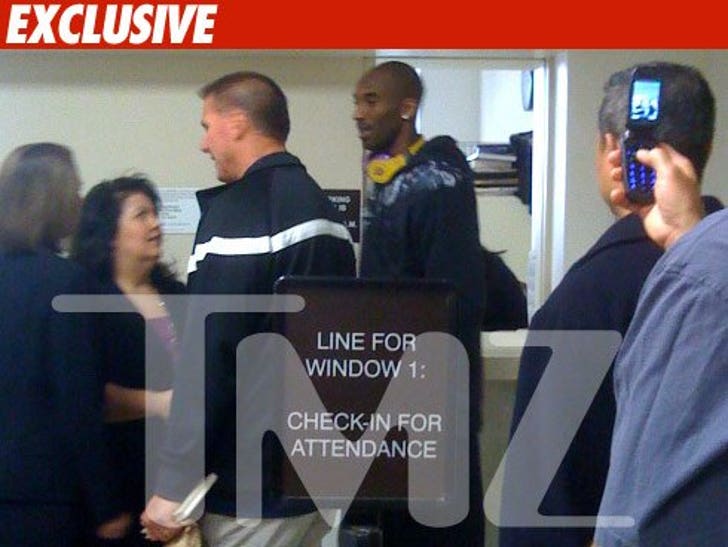 Celebrity Justice
Kobe Bryant lost on an L.A. Court last night, and he's rebounded in the O.C. today -- Kobe's on jury duty.
Kobe is at the Orange County Civil Courthouse in Santa Ana, waiting to be called for service. We got a pic of the famous Laker/former defendant clearing the metal detector. He was escorted into the building by Sheriff's deputies and taken to a private room near the Jury Assembly Room.
Now get this. Kobe is in a pool that has been assigned to a case. He'll be questioned and then the lawyers will decide if he's a true juror of their clients' peers. Will Kobe get picked?

Stay tuned ...