Orlando Bloom: Can I Check My Ride?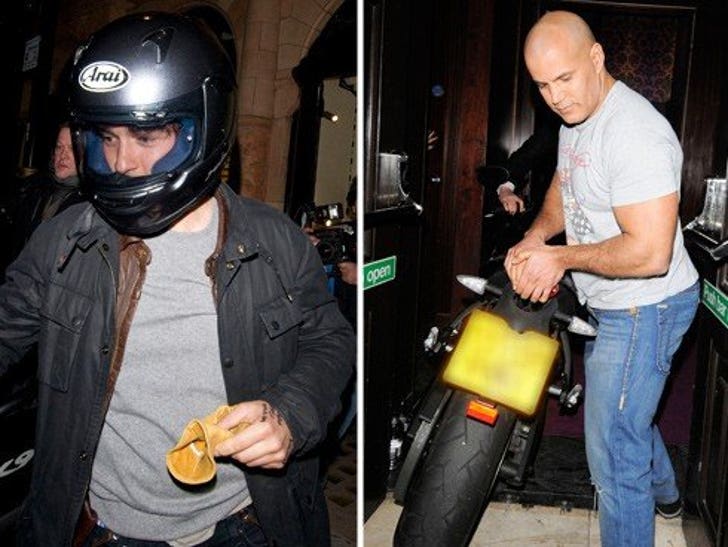 After arriving on his motorcycle and partying all night at London's Cuckoo Club on Wednesday, Orlando Bloom did the responsible thing and left in a cab, but not before club security took his bike inside for safe keeping.
While GF Miranda Kerr will be pleased OB didn't drink and drive, we're not sure how she'll feel about the numbers written on his hand or the group of chicks who rode off with him in the cab.
Maybe a DUI isn't so bad after all.