Mel Gibson Responds to Robyn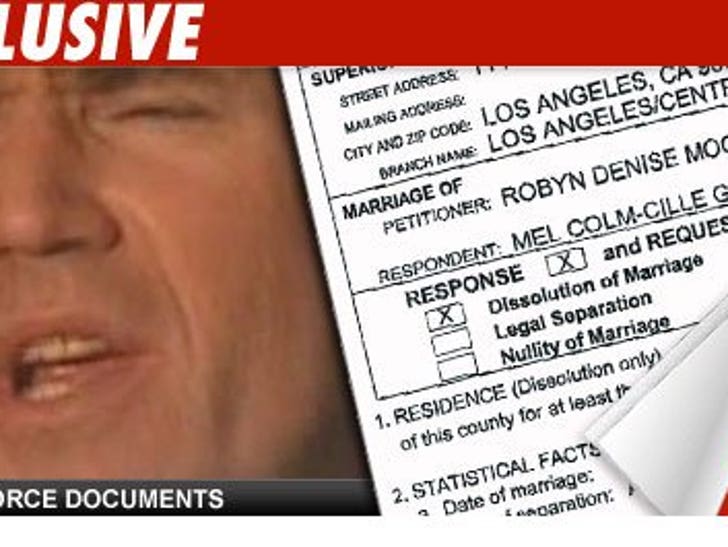 Mel Gibson has filed his response to wife Robyn's divorce petition -- and it only took a matter of hours.
Gibson, unlike his wife, gives a specific date of separation -- the papers say the date is August 26, 2006. The date is hugely significant -- Mel's infamous DUI arrest was less than a month earlier -- July 28, 2006. Gibson cited irreconcilable differences.
As we reported, Robyn and Mel grew apart after the arrest. The date Gibson lists for separation confirms this.
Gibson also lists "irreconcilable differences" as the reason for the divorce.
Gibson is repped by prominent divorce lawyer Robert Kaufman, whose celeb clients include Jennifer Aniston, Jessica Simpson and Reese Witherspoon.