Nicole Richie Does a Bump
Nicole Richie
Does a Bump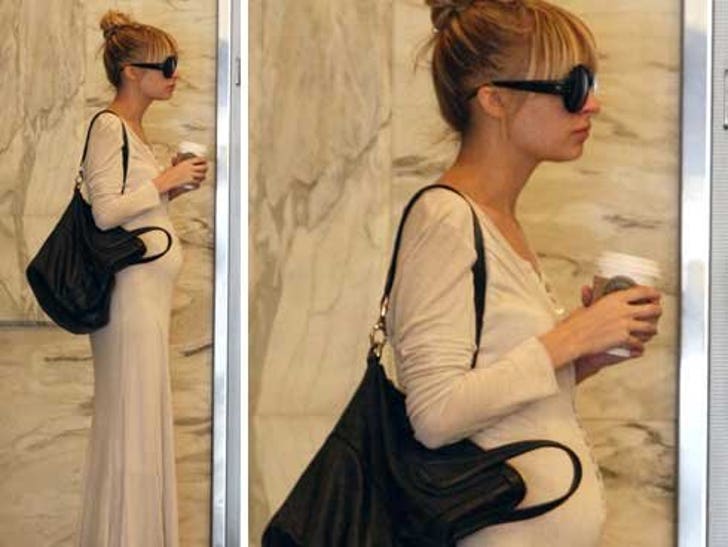 Wearing a clingy t-shirt dress thing which accented her distended belly, unwed waif mother Nicole Richie showed off her growing unborn child this weekend.
The 27-year-old's maternity stilettos, nana shades and nutritious coffee shop beverage prove motherhood hasn't changed all of her pre-pregnancy habits.
Nicole already has a 15-month-old biological daughter with borefriend Joel Madden.