Timberlake & Pitt -- The OTHER Mile High Club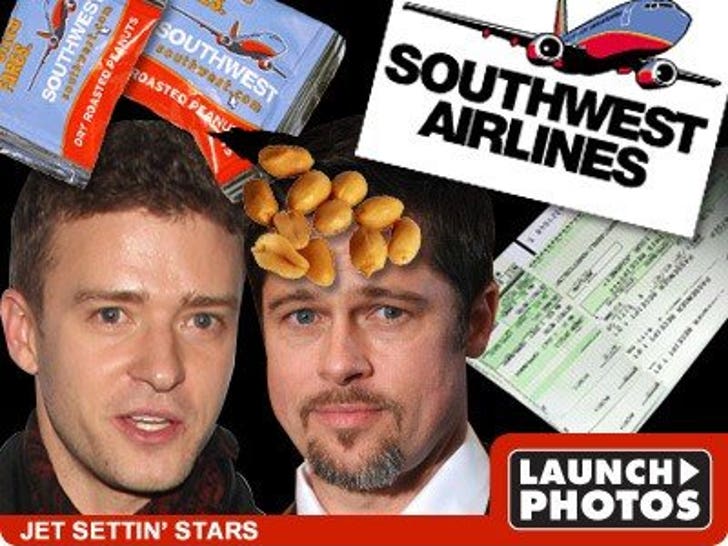 Justin Timberlake and Brad Pitt share a very special, emotional bond ... one that could only be consecrated high among the clouds -- they both have a penchant for Southwest Airlines!
TMZ has learned that a ton of celebs are giving up those fancy, costly private jet trips for a more economically-friendly way to travel. Plus, they get free peanuts!
GaGa, Abdul, Shatner, Emmit -- even Jessica Alba!! *Ding* You are now free to move about the gallery...