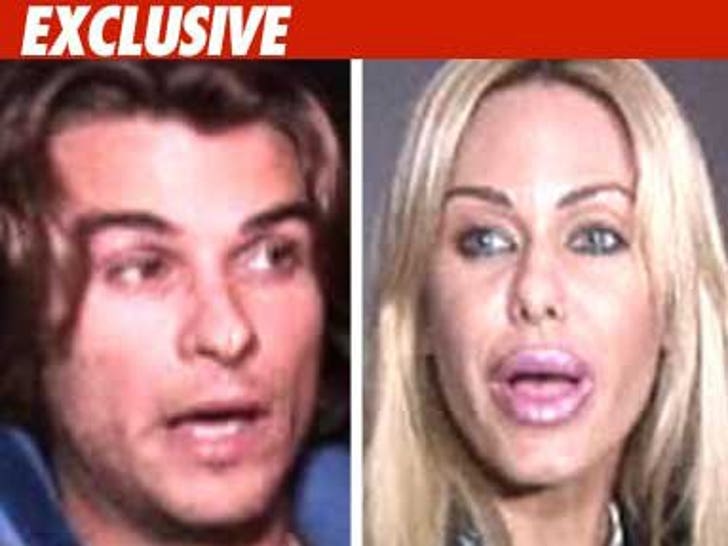 Shauna Sand's plump lips were an easy target for hubby/not her hubby/hubby/estranged hubby Romain Chavent.
Sand just scored a restraining order, prohibiting him from going within 100 yards of Shauna -- 99 yards from her lips. She claims in the legal papers, "He bit my lips as hard as he could, holding me down for 10 seconds, causing severe bleeding and cuts to my lips. He then spit the blood and skin back at me." Shauna also says he held her on the bed, "suffocating me with his hands over my nose and mouth for 20 minutes." Seems a bit of an exaggeration.
She says he also threatened to throw her off the 9th floor balcony.
Sand says her lips were swollen ...