Gerard Butler Charged with Crime
Gerard Butler
Charged with Crime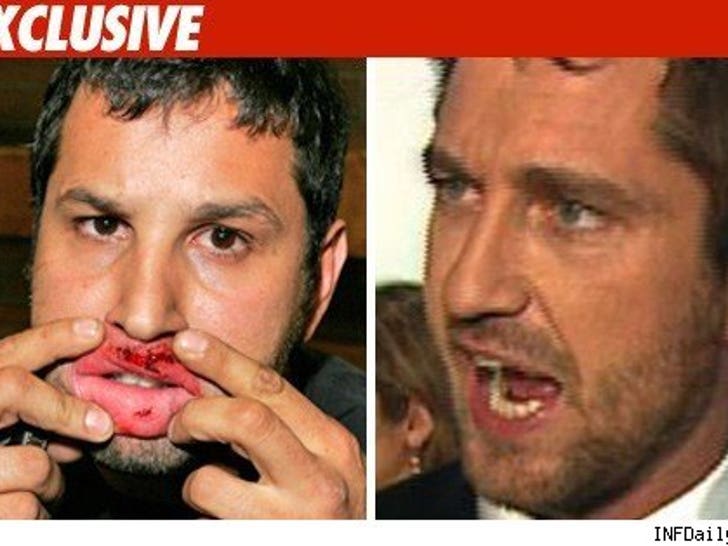 Gerard Butler has another notch on his belt, but this time it ain't a chick ...he's scored a criminal charge.

Butler has been charged with misdemeanor criminal battery in connection with a run-in with a photog on October 7, 2008. At 2 AM, after a premiere party for "RockNRolla," Butler left Crown Bar in a limo and allegedly popped a papper in the lips three or four times. The L.A. City Attorney filed the charge yesterday.
Butler's reps have said the papper had stalked the star, and chased people through the streets. The rep claims the papper almost killed a pedestrian.
If convicted, Butler could face up to 6 months in jail.
Butler is due in court for an arraignment on June 10.
Butler's lawyer, Blair Berk, declined comment.