NFL Star Pulls a Fast One -- Makes Off With Shoes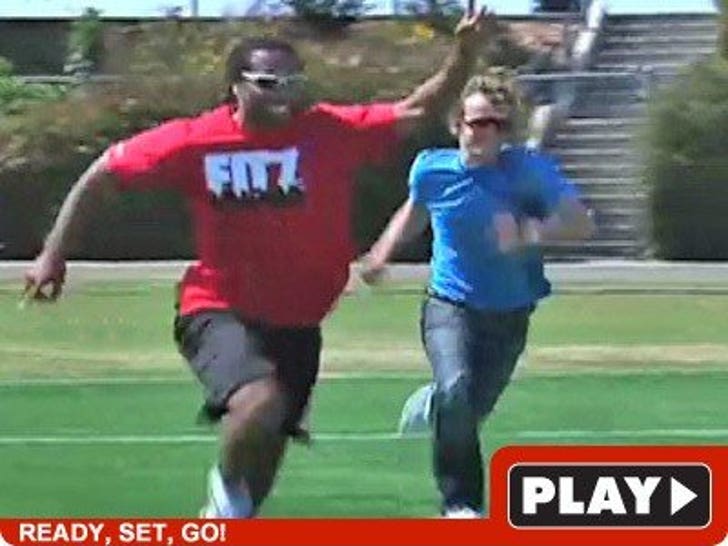 Arizona Cardinals superstar Larry Fitzgerald agreed to race a trash-talkin' blogger yesterday -- but only if the guy agreed to put his digital camera and brand new limited edition shoes on the line. Guess who won..
BTW -- Larry just signed a $40 million contract extension in '08. But the feeling of putting a blogger in his place ... priceless.