Cardinal Sin? NFL Star Hit with Paternity Suit!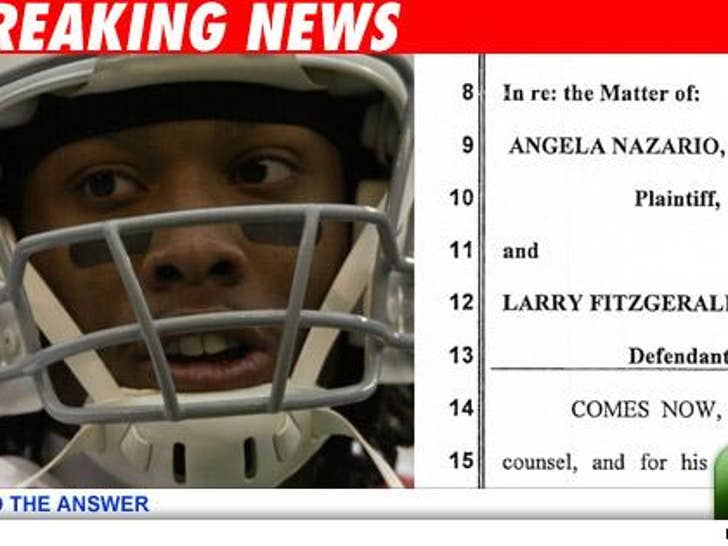 A former Raiderette cheerleader says Arizona Cardinals wide receiver Larry Fitzgerald, Jr. is the father of her unborn child -- and she's filed suit!

According to the court documents obtained by TMZ, Angela Nazario claims she and Fitzgerald had a sexual relationship which resulted in Nazario's pregnancy. She says she is due in January. While Fitzgerald cops to hooking up with Nazario, he is asking that a DNA paternity test be taken after the child is born. Eddie Murphy, is that you?
Nazario is seeking child support from Fitzgerald, which he says he'll provide, if he's determined to be the father. A source close to Nazario says he has asked her to "hide" out in a small Arizona town, and asked her to have an abortion. Fitzgerald also allegedly tried to bribe her with offers of houses and cars, and when she declined, he told her "I don't need this all over the news like Matt Leinart." Oops.
Calls to Fitzgerald's attorney were not immediately returned.