Vinnie Jones Found Not Guilty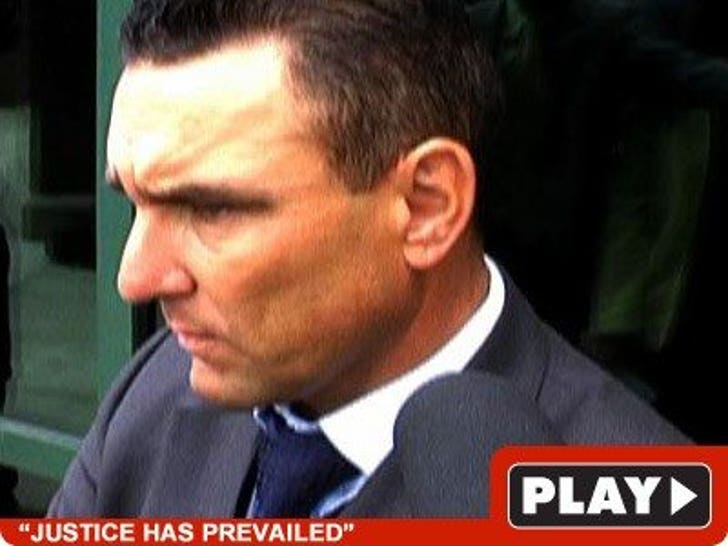 Vinnie Jones was just found not guilty of three simple assaults in a Sioux Falls, SD courtroom, stemming from last year's crazy, bloody bar-room brawl.
Jones was arrested back in December after security footage showed the actor attacking a man near the restroom of a local bar -- right after another guy smashed a beer mug in his face in a different tussle.
Vinnie testified earlier today, saying he was "driven by fear" during the fight.
UPDATE: Outside court, Vinnie told reporters he took the stand to "tell it how it was" and was confident "the jury would do the right thing."