Unmasked Jacko Shows Off Refurbished ... Jacket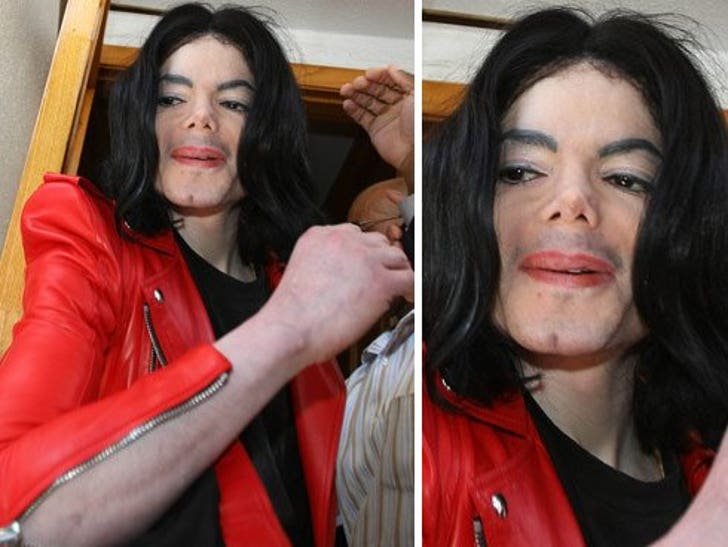 Flashing his mortal face and human arm, Michael Jackson left his home away from home -- a medical building -- wearing an updated version of his infamous '80s red leather jacket.
The 50-year-old former King of Pop is slowly transforming back to his old self.