Alba Apologizes for Defacing Oklahoma City
Alba Apologizes
for Defacing
Oklahoma City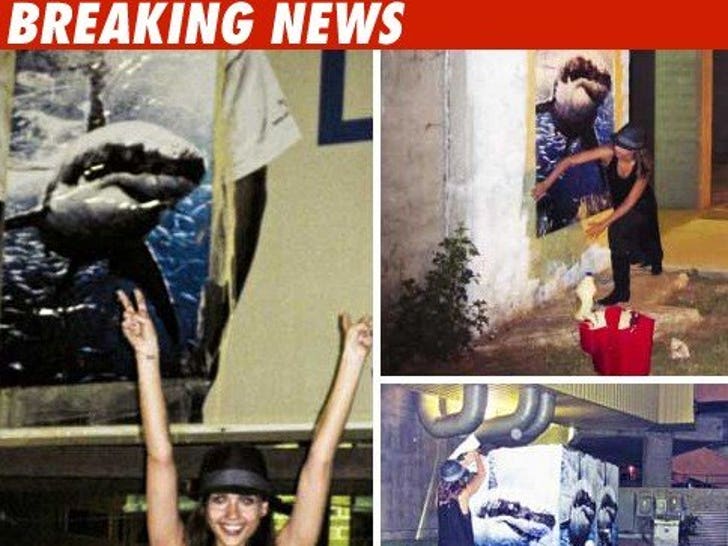 Jessica Alba is seriously apologizing for tagging Oklahoma City -- and a United Way billboard -- with posters of great white sharks ... but she's also tossing blame at the shark lovers she got involved with.
Here's the statement Jessica just released:
"I got involved in something I should have had no part of. I realize that I should have used better judgment and I regret not thinking things through before I made a spontaneous and ill-advised decision to let myself get involved with the people behind this campaign. I sincerely apologize to the citizens of Oklahoma City and to the United Way for my involvement in this incident."