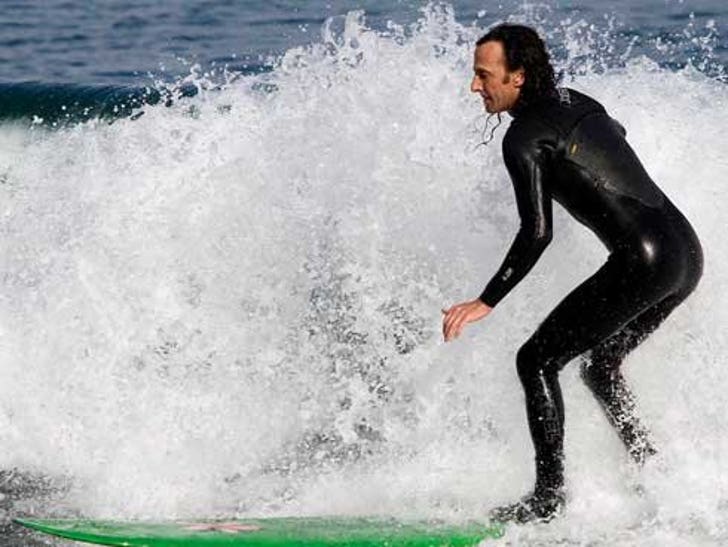 It may be hard to recognize Kenny G with his majestic, mossy locks slicked down into some sort of mulletous mane -- but that's him, sans saxophone, shredding the gnar in Malibu yesterday.
NOW CHECK THIS OUT: Kenny G also plays the flute, has his pilot's license and can surf -- and Captain Chesley "Sully" Sullenberger played the flute in high school, and can surf with airplanes.
You may now consider your mind blown.