Lakers Parade Madness -- Calm Before the Storm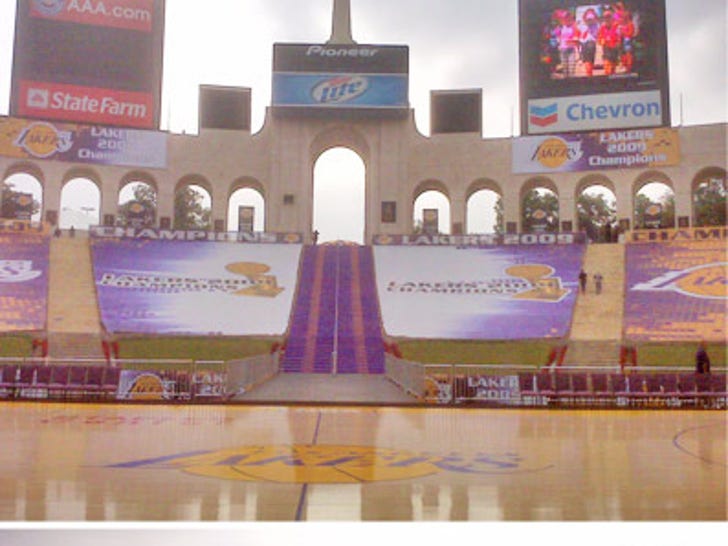 The stage is finally set for the Los Angeles Lakers $2 million victory parade -- and TMZ has locked down photos of the incredible scene ... before the chaos ensues.
The parade hasn't even begun yet -- and injuries have already been reported along the parade route. Plus, the S.W.A.T. team is already on scene to keep the peace, this according to our friends at KLAC radio.