Ripley's Denied a Ride on Motorized Bar Stool
Ripley's Denied a Ride
on Motorized Bar Stool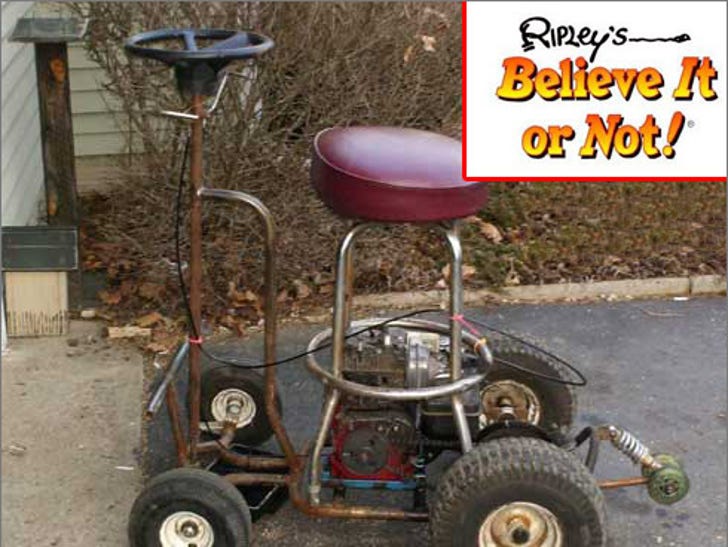 The motorized bar stool a moronic mastermind was riding when he got a DUI in April was so cool, Ripley's Believe it or Not just tried to buy it -- but turns out the guy's checkered past got in the way of the sale. Shocker.
Ripley's just offered Kyle Wygle $3,500 for the coolest contraption on Earth -- but according to Ripley's, the Licking County Child Support Enforcement Agency begged the company not to buy it because K.W. was $37,066.39 in the hole.
Wygle told us he's now taking the LCCSEA to court -- and even told the agency to "f*** off" -- so he can finally cash in on his idiotic ingenuity.