T-Shirt Icon's Granddaughter Goes Shirtless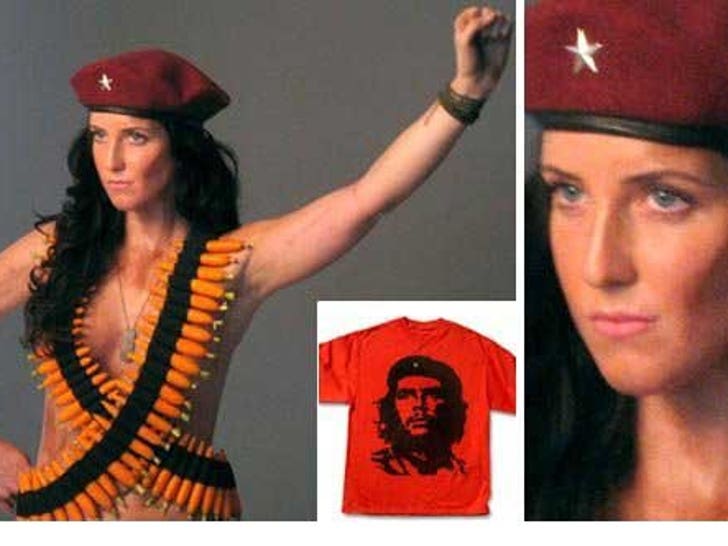 Che Guevara's hot granddaughter is starting a revolution of her very own ... for vegetarians.
Lydia Guevara is the sexy kin of ruthless Argentine terrorist revolutionary Che Guevara, and she's trading in that trendy communist t-shirt you wore in college for a bandolier of carrots for a certain animal rights group campaign.
No word if she's using her lovely weapons of mass destruction to conspire with Fidel Castro and overthrow a government.