Kate Gosselin Gets Rear-Ended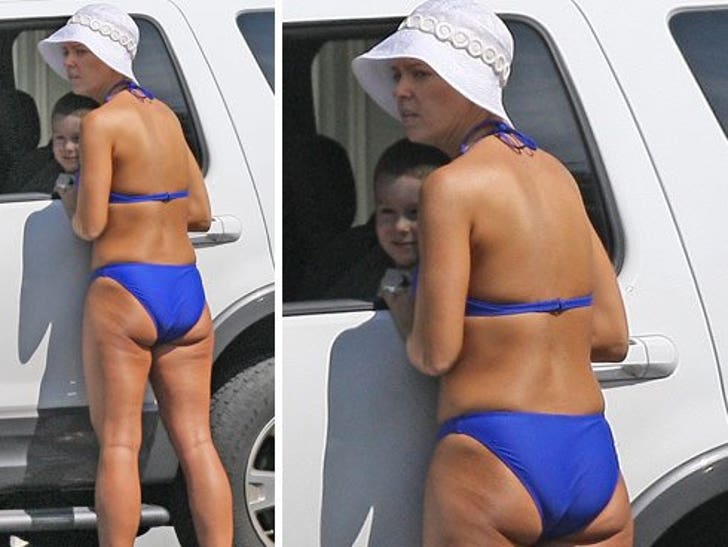 It's been three days since she filed for divorce from her husband, but Kate Gosselin has already gone two-pieces.
The mother of eight flashed her tanned backside in a blue bikini near her PA home on Thursday.
Thankfully, Kate did keep something covered ... her chunk stripe, bi-level porcupine reverse mullet weave.