Jon Gosselin -- Douchey Clothes Make the Man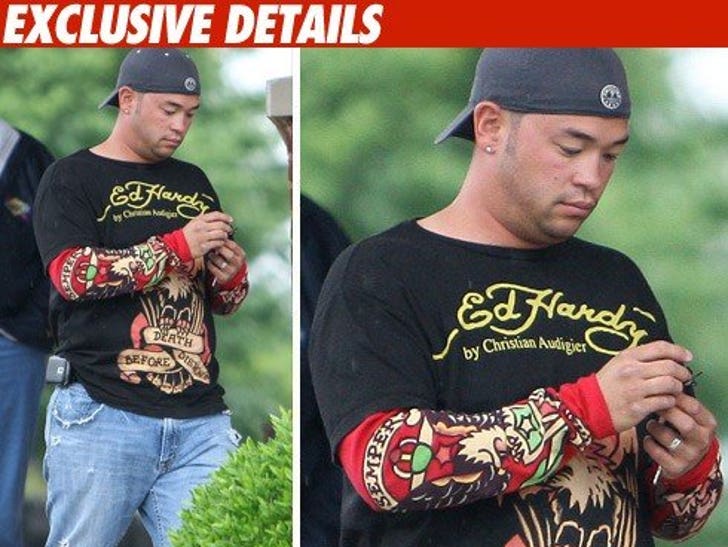 Christian Audigier, inventor of every bedazzled d-bag's official uniform, has found a perfect model for his Ed Hardy clothing line -- soon-to-be-divorced Jon Gosselin.
Audigier tells TMZ that he sent a bunch of free stuff for the Gosselin family's eight little rugrats a few months ago, but the only member of the family brave enough to wear it in public is Jon.
The designer's taken notice and predicts we'll be seeing a lot more tigers, skulls and rhinestones in the near future -- Christian says he's sent Jon a box full of the tattoo inspired goods.