Lambert's Old Label -- We Got It in Writing!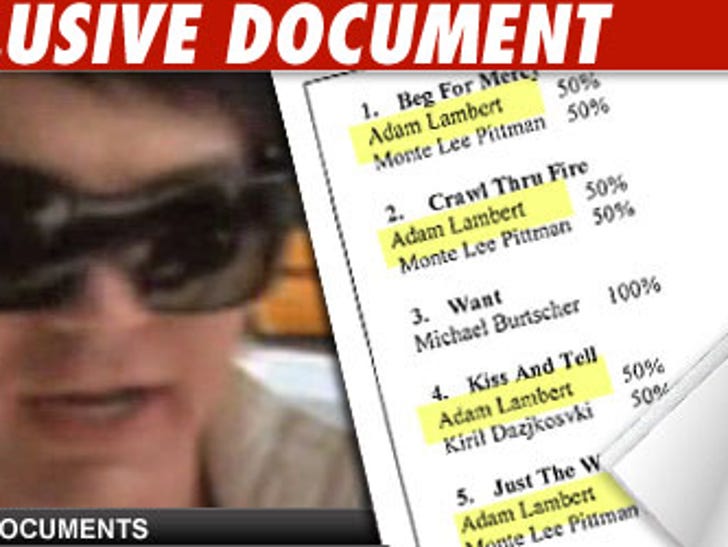 Adam Lambert claims the album he recorded pre-"Idol" was nothing more than him singing someone else's songs -- but that just isn't true.
We've obtained an internal memo from two divisions of Adam's old label, which clearly lists Lambert as the co-writer on nine of the 11 tracks on the album.
Lambert's new handlers released a statement on his behalf this week condemning the album, which said: "I was hired as a studio singer to lend my vocals to tracks written by someone else ... I was broke at the time and this was my chance to make a few bucks."
Ironically -- or not -- one of the tracks Lambert co-wrote is called "15 Minutes of Fame."