Prince II's Birth Certificate -- No Mother Listed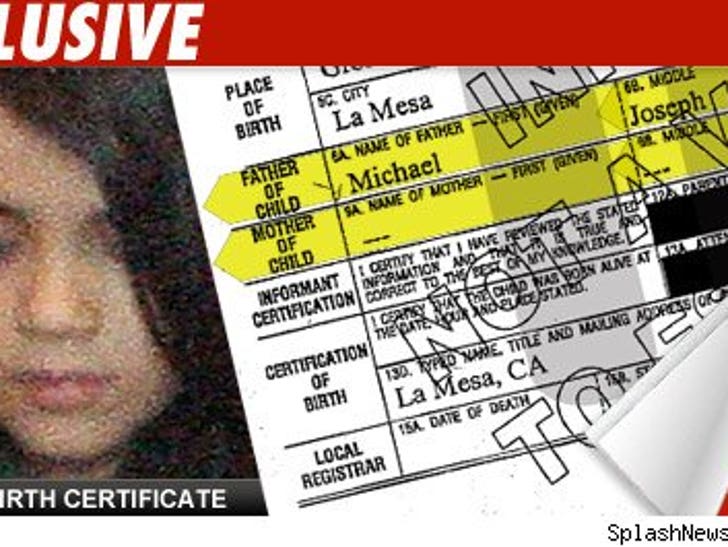 We've obtained the birth certificate for Michael Jackson's youngest son -- which only lists the kid as having one parent ... Michael Jackson.
On the doc, Prince Michael Jackson II's father is listed as MJ -- but the space where Prince's mother is supposed to be named was left blank.
As we reported earlier this morning, Michael is not the biological father of his three children. In Prince Michael's case, the surrogate never knew she was carrying Michael's baby -- who was conceived in vitro.
And this is interesting ... Katherine Jackson apparently doesn't know Prince Michael's date of birth. Yesterday, in the guardianship papers, she listed his DOB as 1/21/02. The birth certificate says he was born on 2/21/02, one month later.