Reese -- A Sight for Sore Eye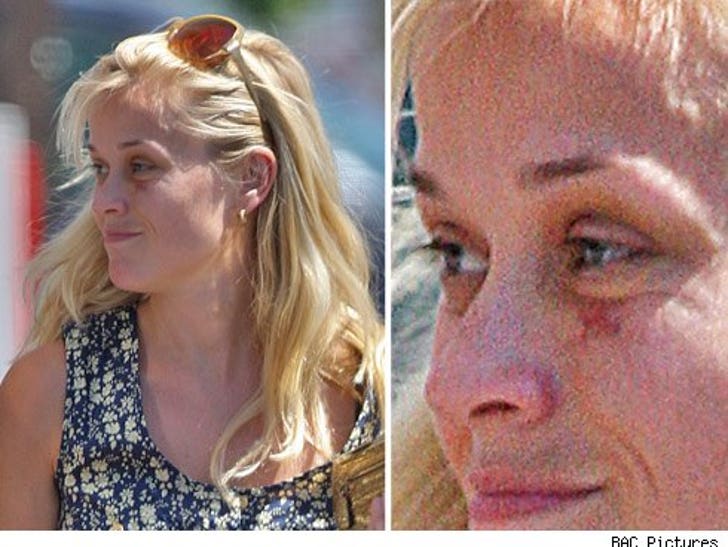 Reese Witherspoon is cruisin' for a bruisin' ... under her eye.
Jake Gyllenhaal's 33-year-old girlfriend was sportin' a bit of a shiner under her left eye in Brentwood yesterday.
Looks like "Just Like Heaven" is no longer the only black eye on her resume.
Update: Reese's rep tells us the injury occurred during softball practice for her latest film.