Jacksons Headin' to Jamaica, Mon!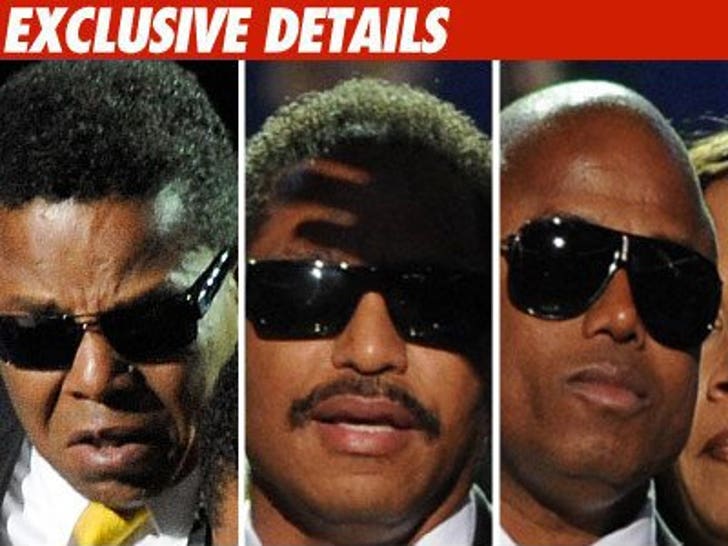 It's only been 3 weeks since Michael died, but we've learned Marlon and Randy Jackson will be joining Tito on stage ... performing Jackson 5 songs next week.
The company putting on Reggae Sumfest in Jamaica from July 19-25th tells us the three brothers and possibly Jackie will sing a mix of Jackson 5 songs and songs from their solo careers.
We're told they'll be flown to Montego Bay, put up in a swanky hotel with all expenses covered. They'll also be paid -- we don't know how much but we're told it's a "large sum." The only catch: Mandatory meet and greets with fans.
This year's event will be dedicated to MJ.