LeBron James -- The Secret Dunk EXPOSED!
LeBron James
The Secret Dunk
EXPOSED!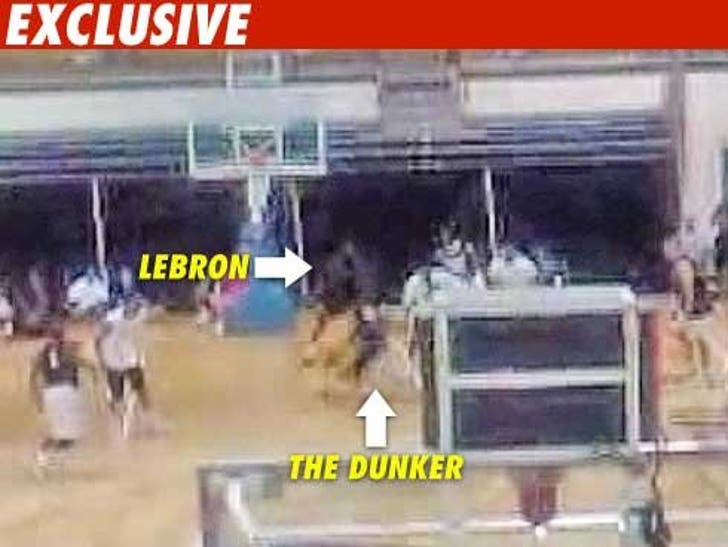 It's the footage you've been waiting for -- the tape LeBron James tried to destroy -- the moment King James gets slam dunked on by an amateur!!!!!!!!
Here's the back story -- LeBron had a bunch of basketball prospects over at his LeBron James Skills Academy camp earlier this month.
LJ joined in on a pick-up game during the camp, when Jordan Crawford -- a 20-year-old baller from Xavier University -- got the rock and decided to go right after LeBron, soaring right over the all-star and delivering a nasty two-handed slam in front of everyone!
Several media outlets reported that LeBron and Nike -- who sponsored the camp -- sent henchmen to confiscate tapes from anyone who may have been recording the dunk, fearing the footage would cause some serious damage to LeBron's image.
But one copy survived -- and the tape proves all the reports are true ... LeBron is human after all, and Jordan Crawford was the guy who proved it.